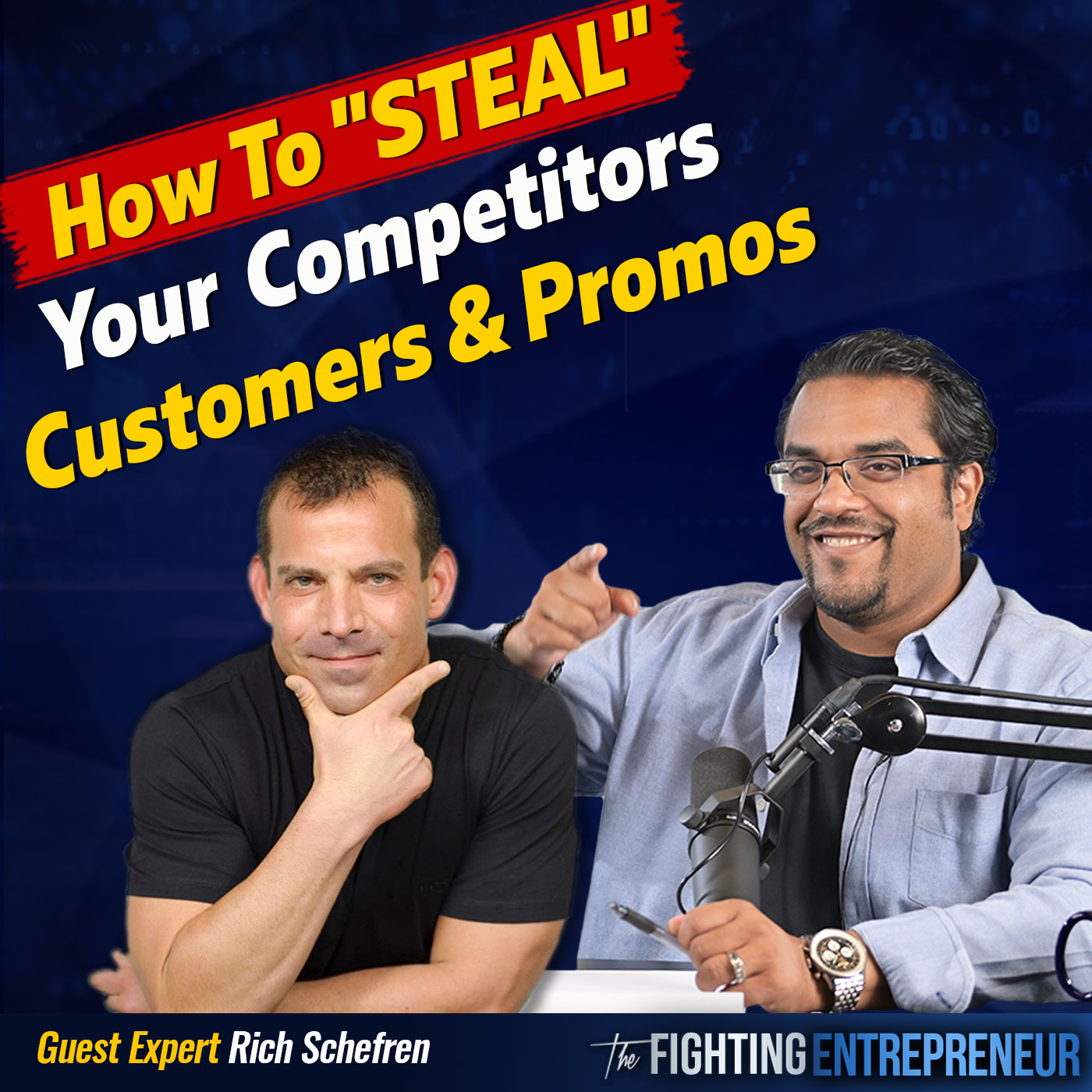 Rich Schefren is one of the heavyweight champions of the internet marketing world. He's coached some of the biggest names & businesses in the industry, including multiple divisions at marketing powerhouse Agora. 
Now, he's sharing how to use adware to "spy" on your competitors and build a targeted list for pennies.
By the end of today's episode, you'll know…
 
The three networks that have an inventory of pages you can track with adware...
How to add people to your highly targeted list for about 3 cents each...
The key Rich has discovered to building superior look-alike audiences on Google and Facebook...
 
Tune it now & discover Rich's bonus tip on how to take advantage of YouTube's latest algorithm changes to identify your best prospects.
Rich scored a rare TKO on this episode of The Fighting Entrepreneur…
Watch now to put into action his brilliant tips for building your list. 
You can follow Rich on Facebook & YouTube by searching for Strategic Profits or go to www.strategicprofits.com
Share
|
Download