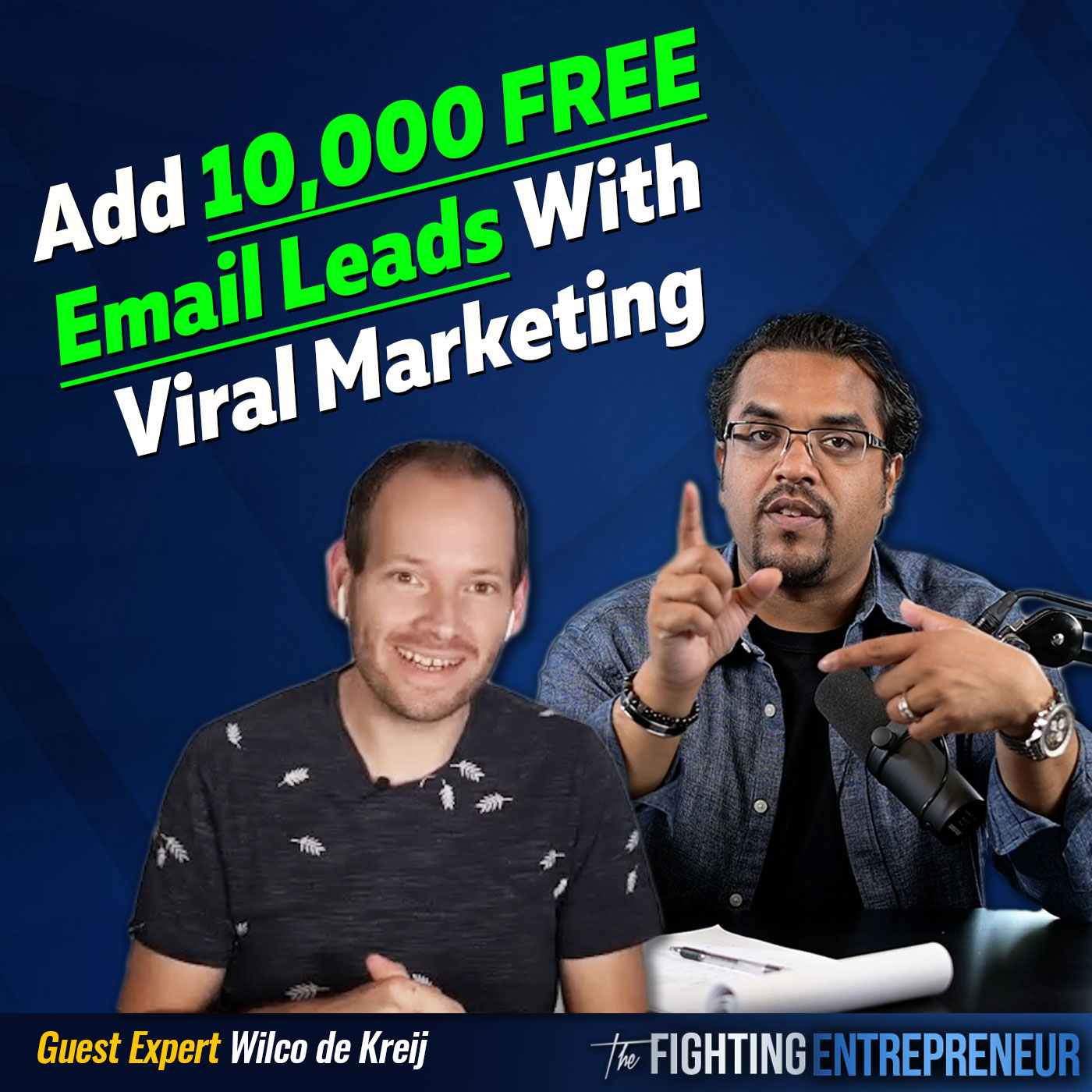 Wilco de Kriej is a full-time, online marketing "whiz kid" who started his first online business selling sunglasses at the age of 16.
His viral marketing software has helped his customers attract over 40,157,000 leads and counting.
On this episode, Anik wants Wilco's help to get his InsideMyHead group to over 10,000 people with viral marketing. 
By the end of today's episode, you'll know…
 
A simple 2-page process for collecting leads with viral marketing...
How to pick the right incentive to get higher-quality leads...
The trick to combining affiliates with viral marketing to exponentially grow your list...
Wilco walks Anik through what he should and shouldn't do when launching this campaign to his list…
Check it out and follow along with Anik in the coming weeks to discover how to add 10,000 free leads to your list with viral marketing!
 
You can connect with Wilco on YouTube or Facebook by searching his name and check out his company at www.upviral.com.
Share
|
Download