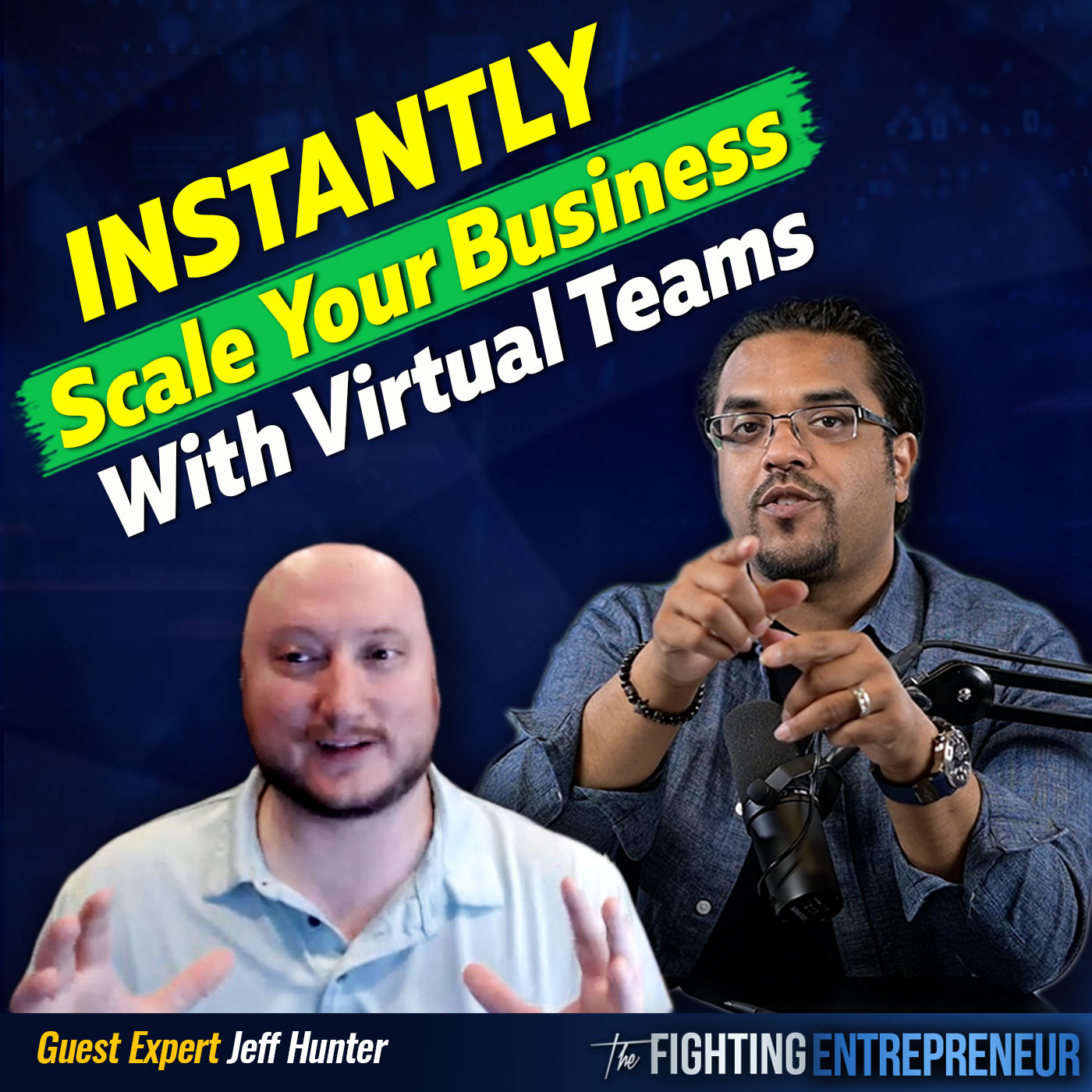 [VIDEO BONUS] How To Build A Virtual Team On A Skinny Budget + TikTok Tricks
Aug 23rd, 2021 by thefightingentrepreneur
Jeff J. Hunter is a former Project Manager for a Fortune 500 company and the founder of VA Staffer, a 150 person virtual assistant staffing agency.
 
Jeff joined Anik this week to help him walk through what types of tasks are right for outsourcing, where to find them, and what to expect to pay.
By the end of today's episode, you'll know…
 
The top 4 types of tasks you should consider giving to a virtual assistant…
Jeff's #1 country for virtual assistants and why 90% of his staff is from there…
Why going to sites like Fiverr and Upwork is NOT the right approach when looking to outsource...
 
Tune it now to discover how Jeff finds full-time virtual assistants for as little as $500 per month and the tasks he personally has them do.
And if you're ready to work with Jeff to fill your own virtual assistant needs, visit his company at www.vastaffer.com.
You can also connect with him online here:
LinkedIn: www.linkedin.com/in/jeffjhunter
YouTube: www.youtube.com/c/jeffjhunter
Share
|
Download