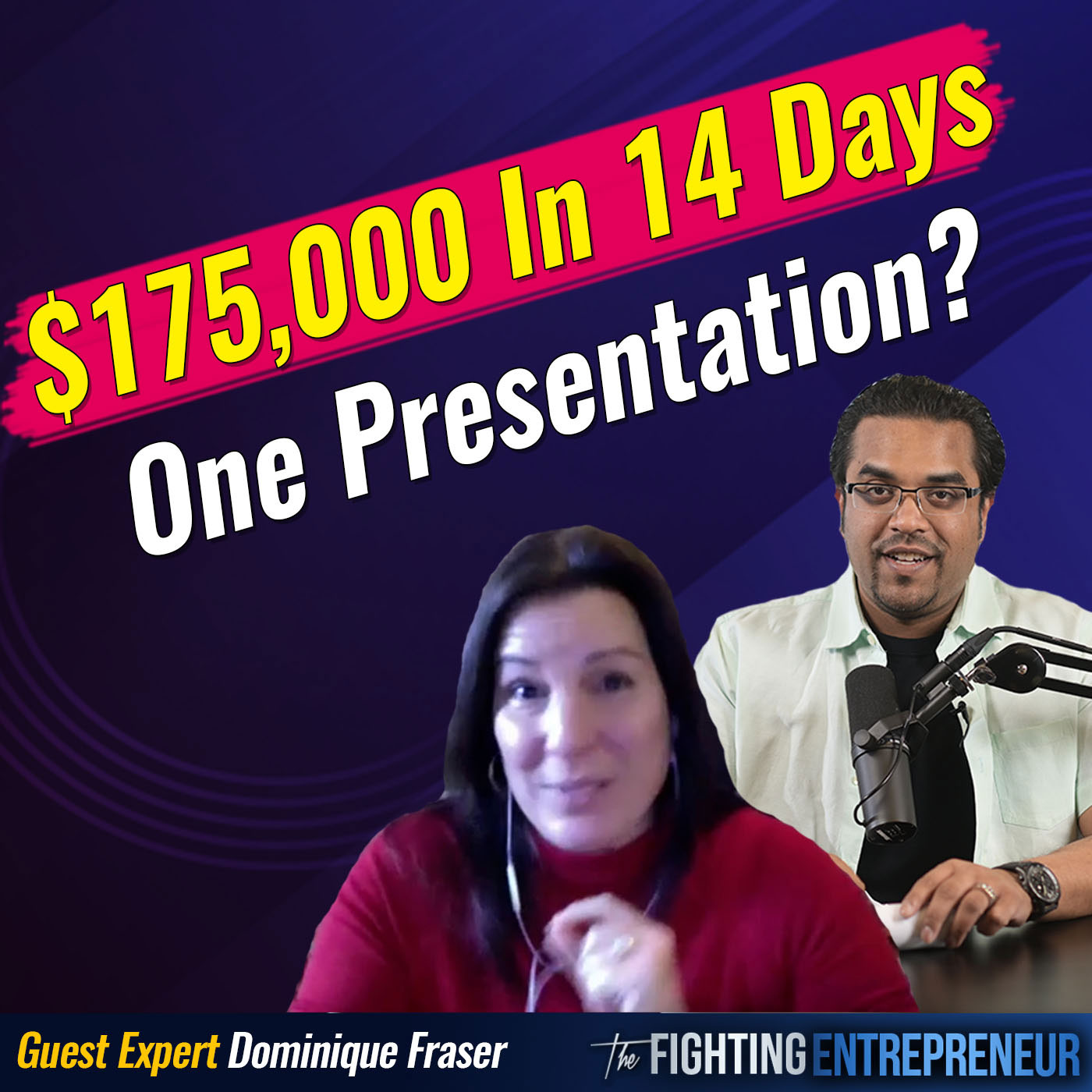 [VIDEO BONUS] How She Generated $175,000 In 14 Days With A Simple Presentation with Dominique Fraser
Apr 19th, 2021 by thefightingentrepreneur
Dominique Fraser is a mother, an entrepreneurial coach, and a seven-figure marketer.  She specializes in helping clients from all over the world with business growth and marketing strategies.
With her latest strategy, Dominique was able to generate $175,000 in 14 days with one simple presentation.
She believes that as long as you can "Identify your genius" then ANYONE can sell a super-ticket program charging $25,000 or more.
On today's episode, Dominique will help you find your genius so you can create your own super-ticket program.
If you'd like to know more about Dominique go to https://sublimbusiness.com
Share
|
Download