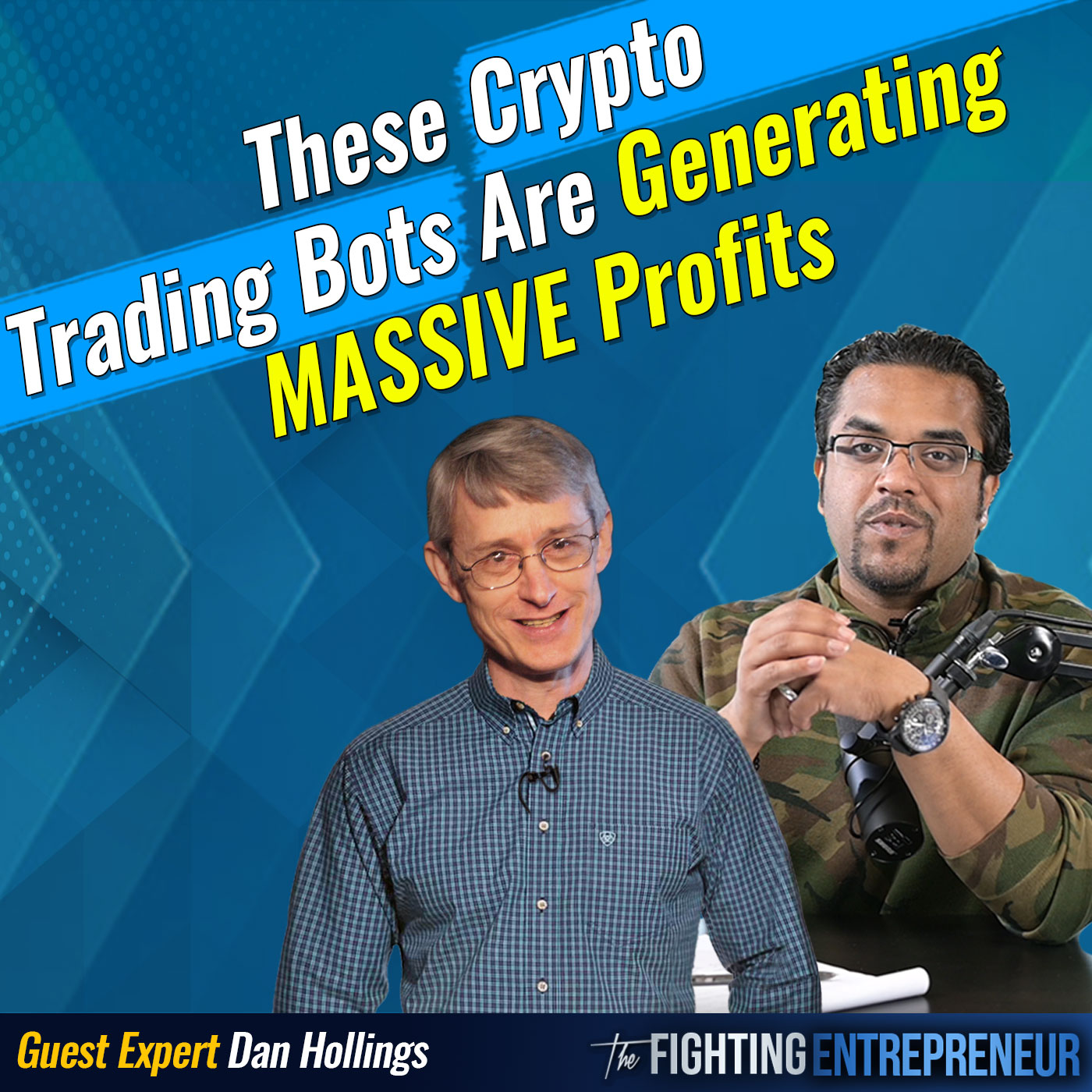 How I'm Making Thousands A Week In Crypto & Bitcoin Even When It's Crashing
Aug 2nd, 2021 by thefightingentrepreneur
Dan Hollings has been in the internet marketing space for a long time, including as the internet strategist for The Secret. But recently, he left the IM space behind for a new adventure…
Cryptocurrencies.
Like a lot of people, Dan jumped into crypto a few years ago and lost money trying to chase moonshots. Then, he figured out a better way.
He developed a way to use crypto "trading bots" to make micro profits off the volatility of both up and down moves in the cryptos.
By the end of today's episode, you'll know…
 
How Anik's been doing in his first month using these trading bots in his personal account...
The one piece of advice Dan gave Anik to make more money with this strategy...
Why it's possible to make money even when cryptocurrencies are crashing...
 
This is going to be a mind-blowing episode and a great preview to an upcoming workshop with Dan where he'll reveal the system.
 
To register for the workshop, go to https://lurn.com/crypto
Share
|
Download